Follow the following easy steps to increase substantial traffic to your site. You can make your site popular among web users by following the below steps. Also, your site will come in top google search results.
If your site is not at all coming in any search engine, follow
this link.
If your website is listed in search results, but not coming in top search results, then follow the below steps to make it more popular and google friendly.
1. Participate different forums and try to answer some questions. Try to put a link to your website if it is relevant. Otherwise only put your website in signature.
Ex:
See an example
Caution: Don't spam anywhere by putting unrelated text. It impacts negatively.
If you want to popularise your site through the great indian site Indiastudychannel, Join at
http://www.IndiaStudyChannel.com?ref=banshidhar83
2. Answer in yahoo answers and put your website name in sources. Login with your yahoo account at Yahoo Answers. Try answering questions here. You will have Fun as well as you will get people to visit your site.
Ex:
yahoo answers example
3. Join all type of Social Networking sites and put your website name in your profile. Let your friends know about your website.
Ex: Facebook, Orkut, LinkedIn, Bigada, HI5, Twitter etc
4. Add your website address in all your mail signature except official mail.
Ex: gmail signature, yahoo mail signature etc
5. You can add your website address in your chat window which can be visible to all. You can add in GTalk, Yahoo Messenger, MSN Messenger, Skype etc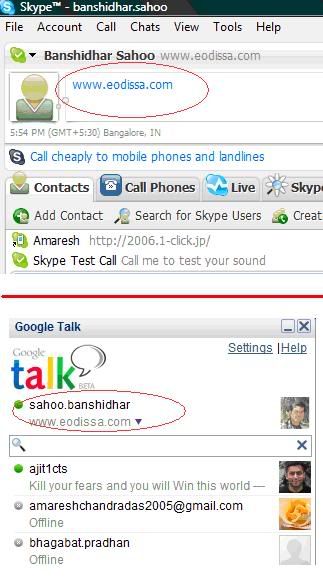 Give your feedback or comments.